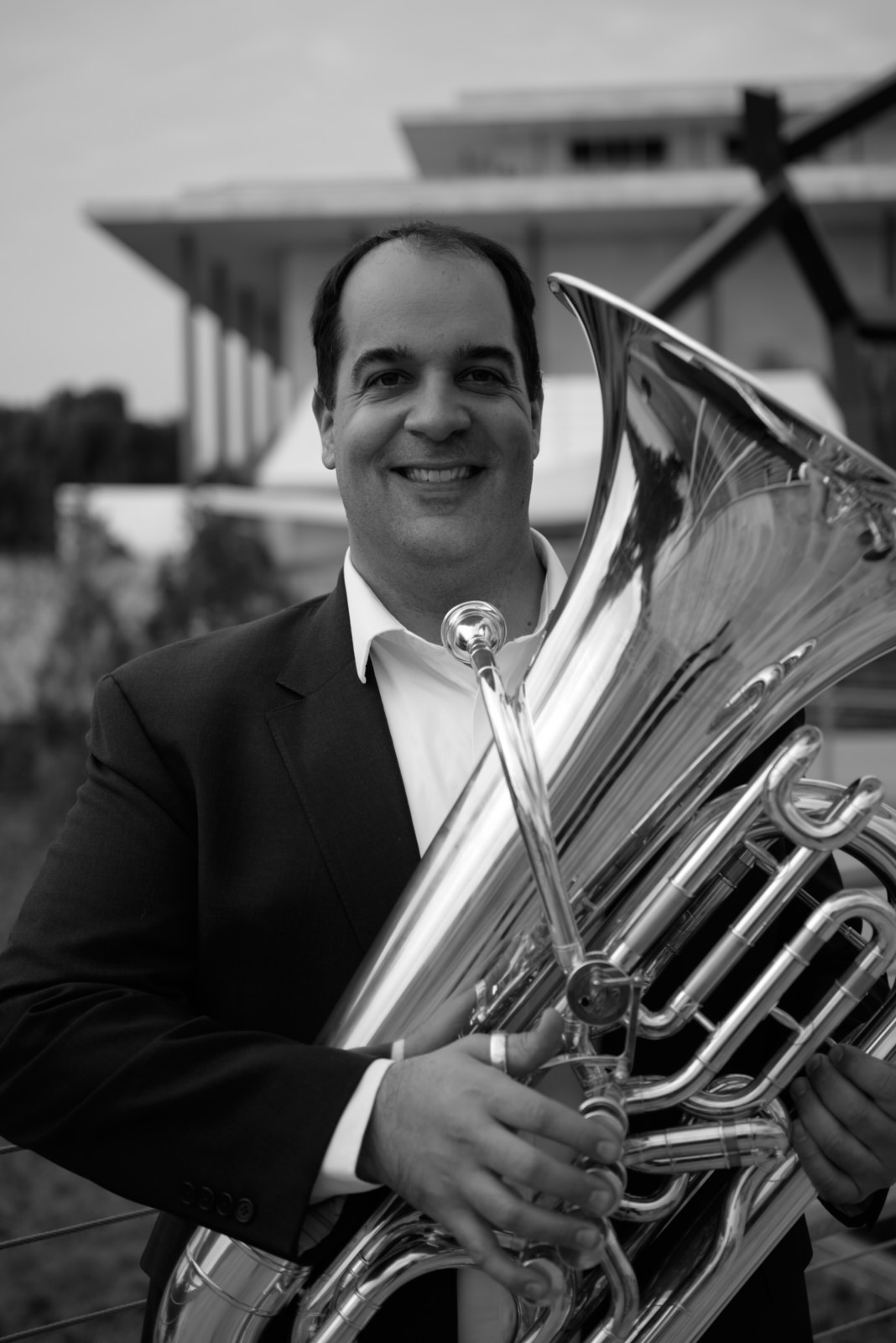 Seth Cook was appointed Principal Tuba and Cimbasso of the Kennedy Center Opera House Orchestra and Washington National Opera Orchestra in 2019. Previously, Mr. Cook had been Acting Principal Tuba and Cimbasso with the KCOHO/WNOO since February 2015, and was able to perform in the company's first critically acclaimed Ring Cycle in 2016. Mr. Cook also performed with the Baltimore Symphony Orchestra for their 2017-2018 season, joining them on their international tour to Great Britain and Ireland, which included an appearance at The Proms in London. Along with these orchestras, Seth has also performed with the National Symphony Orchestra, the St. Louis Symphony, and the Mariinsky Orchestra. In 2009, he also played in the Kennedy Center revival of "Ragtime: The Musical," which ran in both Washington D.C. and returned to Broadway. He has also had the privilege of working under conductors such as Valery Gergiev, Fabio Luisi, Christoph Eschenbach, Leonard Slatkin, Philippe Auguin, Marin Alsop, Marco Amiliato and Manfred Honeck, among others.
Seth received his Bachelor of Music magna cum laude inPerformance and Musicology from Northwestern University in 2004 and his Master of Music in Orchestral Performance from McGill University in 2006. He also won fellowships at the Aspen Music Festival, the Pacific Music Festival and in the Youth Orchestra of the Americas. His principal teachers include Dennis Miller, Rex Martin, Warren Deck, and John Manning.
Along with his musical career, Seth has a passion for coffee and wine, and in 2017, along with his cousin Chris, he opened his first restaurant, Takoma Bev. Co. in Takoma Park, Maryland. He has competed twice in the U.S. Barista Championships and has won numerous other competitions in coffee. He is also pursuing certification as a sommelier through the Guild of Master Sommeliers.
Originally from Middleborough, Massachusetts, Seth currently lives in Northern Virginia, along with his wife, Sophia, who is a pianist.